Ryan Construction Services holds safety as a core value. We employ a full-time safety program manager who subjects employees to a variety of safety training programs targeted toward the industries we serve.
We conduct monthly safety meetings with management involvement, and field auditing is conducted regularly. In addition, our new hire orientation process has a focus on safety with employee mentoring.
We are a certified member of ISNetworld, having achieved a 100 percent rating in all safety categories with 12 active owners/clients. Additionally, we are members of PICS Auditing and the Petroleum Education Council (PEC), accredited by SafeLand USA.
Safety Qualifications & Credentials
The credentials and qualifications we hold include:
40-HR OSHA HAZWOPER training
HAZWOPER / HAZMAT training
Asbestos inspectors & abatement
Operator qualification training
Spill prevention training
First aid / CPR / AED training
DOT-approved ATSSA flagger training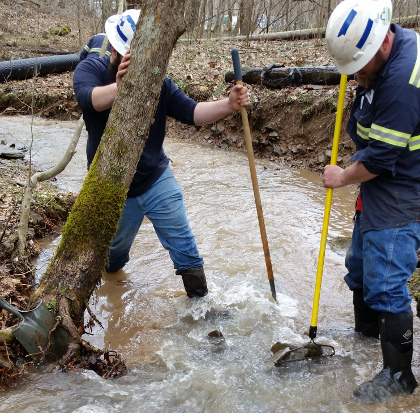 Ryan Construction Services
5793 W Veterans Memorial Hwy
Suite 101
Bridgeport, WV 26330
(304) 842-5578